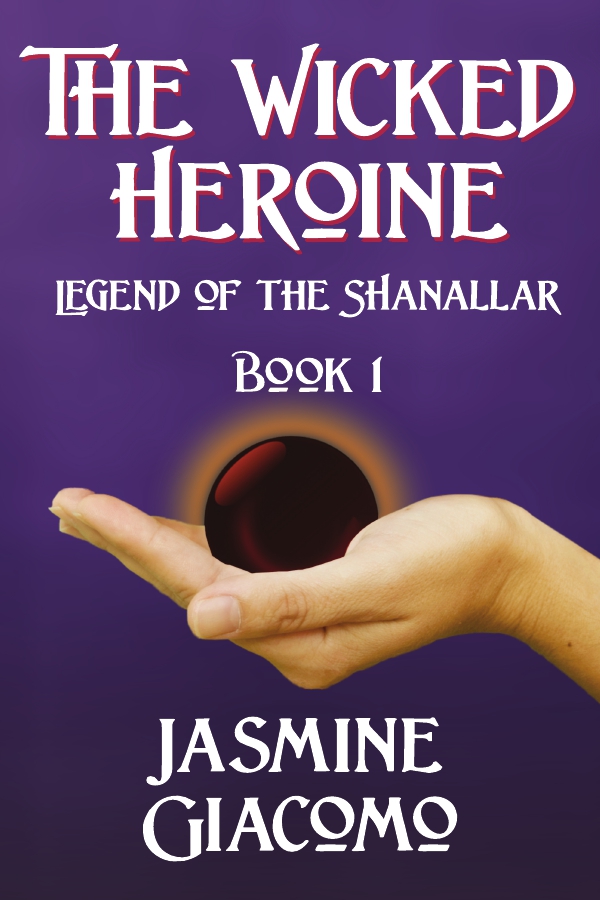 Bio:
Jasmine Giacomo writes from
Washington State
, where she lives with her husband and two small children. She graduated last millennium with a degree in English Literature from a college built atop a volcano. Her chosen genres are fantasy and mystery.
Though she's been writing since the age of four, she also enjoys geocaching, history, science and games, and holds a black belt in Danzan Ryu Jujitsu. She particularly enjoys reading and writing fight scenes.
Product description:
The Cult of Dzur i'Oth wants its magical
tome
back. They can't rule the world without it.
The only person who knows how to destroy the twisted tome is Meena, a testy heroine who accidentally inherited immortality from the tome's pages centuries ago. Long turned to cynicism by the petty whims of mortals, she's secretive and brusque, dragging her young companions into mortal danger without a second thought.
Yet the magical reach of the cult leader, the Hand of Power, is long. Even from the far side of the world, he causes chaos and death in order to retrieve the key to the tome's magical prison.
A glorified librarian, a substitute prince and a secret-wielding swordsman must resolve their interpersonal conflicts in order to aid Meena in her quest. But when the Shanallar makes an unexpected sacrifice halfway to their goal, can they carry on without her? Or is the world doomed to enslavement at the hands of a magic-wielding madman?

Q: What will e-readers like about your book?
TWH is a tale of redemption, revenge and coming-of-age, set against a multicultural, exotic backdrop. The writing is YA-compatible, but at 119k, the story is long enough to keep adults entertained as well. It also has pirates and sea monsters. *nods*

Q: Why did you go indie?
I was first prompted to try it after a negative experience with a small press. I still wanted my books to be available, so I had to step up and learn how to make that happen. That learning process was pretty addicting! I like having the power to change things about my books, to offer sales and giveaways whenever I want.
Q: Who are your favorite authors in your genre?
Jim Butcher, Lois McMaster Bujold, Brandon Sanderson, J.K. Rowling, Rick Riordan, Anne McCaffrey, Terry Pratchett.
Blog: Worlds of Jasmine